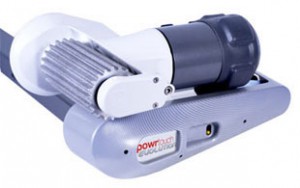 Powrtouch Evolution Auto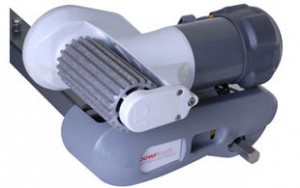 Powrtouch Evolution Manual
Powrtouch Evolution single axle caravan mover
This model will fit all European manufactured single axle caravans, and with the new lightweight and compact design, this caravan mover will also now fit all the range of smaller caravans and trailer tents without the need for any extra fitting or chassis modifications. With its exceptional power and improved traction it will drive any single axle caravan or trailer (regardless of its weight) up slopes in excess of 1 in 4 (25%).
Powrtouch Evolution standard twin: (two wheel drive)
This caravan mover will drive any twin axle up a minimum slope of 1 in 4; it now makes no difference whether the unit is fitted on the front wheels or behind the rear wheels because it will give the same performance. Your decision on which twin axle caravan mover to purchase is now down to your space/manoeuvrability requirements. i.e. If only gentle turns in a reasonable space are required then this mover will prove highly satisfactory.
Powrtouch Evolution all wheel drive: (drives all four wheels of a twin axle caravan)
With the addition of a further two driving wheels this feature makes the Powrtouch Evolution 'All Wheel Drive' the ultimate caravan mover system for the highest possible manoeuvrability of a twin axle caravan: this is a MUST for those tight turns in limited space.
Powrtouch Evolution Features
Still the only caravan mover company to offer our industry renowned and totally unique, free of charge, 5 year parts and labour 'no quibble' guarantee!
Don't just take our word for it, speak to over 90% of the UK's most respected dealers, that choose to promote and recommend the Powrtouch brand.