Powrtouch Caravan Movers
The Revolutionary Powrtouch Evolution
Powrwheel Limited continues to go from strength to strength and is the UK's number one manufacturer and supplier of remote controlled caravan mover systems. We have consistently out-sold all other caravan mover suppliers in recent years as more and more caravan manufacturers, dealers and customers realise the value for money, quality of service and peace of mind our products provide, especially when supported by our unique Nationwide 'Five-Year' no quibble parts and labour guarantee.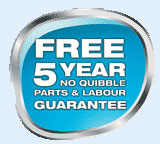 The Powrtouch Classic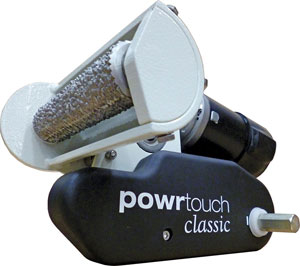 The Powrtouch Classic caravan mover is designed to fit caravans that have shock absorbers fitted
or have a narrow gap (less than 105mm) between the chassis and the tyre, but fitted with a reduction gearbox to provide more moving power to the caravan wheels than all other current traditional caravan movers. Under ideal conditions it is expected that this model will move a 1,500 Kgs (approx 1.5UK tons) caravan up a 1 in 4 slope.